Our Gay Sights In... Android Apps
Featuring GLBT points of interest on your device's native map.
NEW!
Android 4.0 Map Apps!
Now you can use these Gay Sights Android 4.0 Map Apps, to help get around cities you are visiting, to Gay Bars, Lesbian Bars, Saunas, Bookshops, Pride events, Sports events, Gay Theatre and Film Festivals, on a Map on your Android 4.0 smartphone or tablet. With your current location, and directions. There are 12 Gay Sights Map Apps, one for each of 12 world travel regions. $4.99ea. Instant download.
No ads for cheap hotels. You are already in these cities, it's time to explore! And to have this GPS Map to guide you to the Gay Sights in world cities.

Gay Sights In Europe
$4.99
Gay Sights In Europe
Android App. Travel in Europe, in The Schengen Territory, with this handy list of GLBT friendly places to visit in Europe (Schengen Territory), on your smart phone or tablet's Map.
Now available on Amazon Android Marketplace and Google Play
---
Screen Shots from Gay Sights In Europe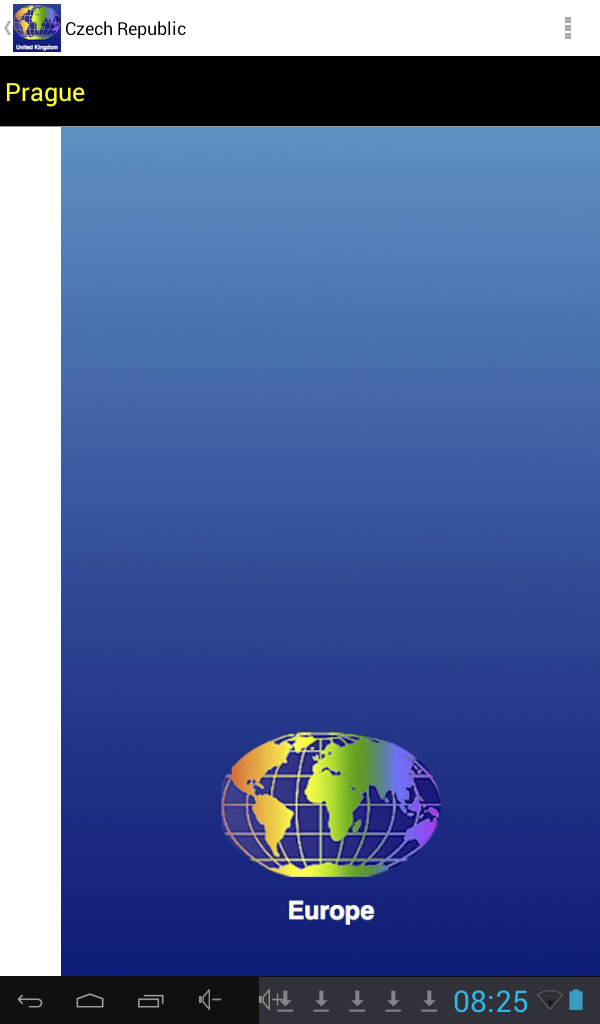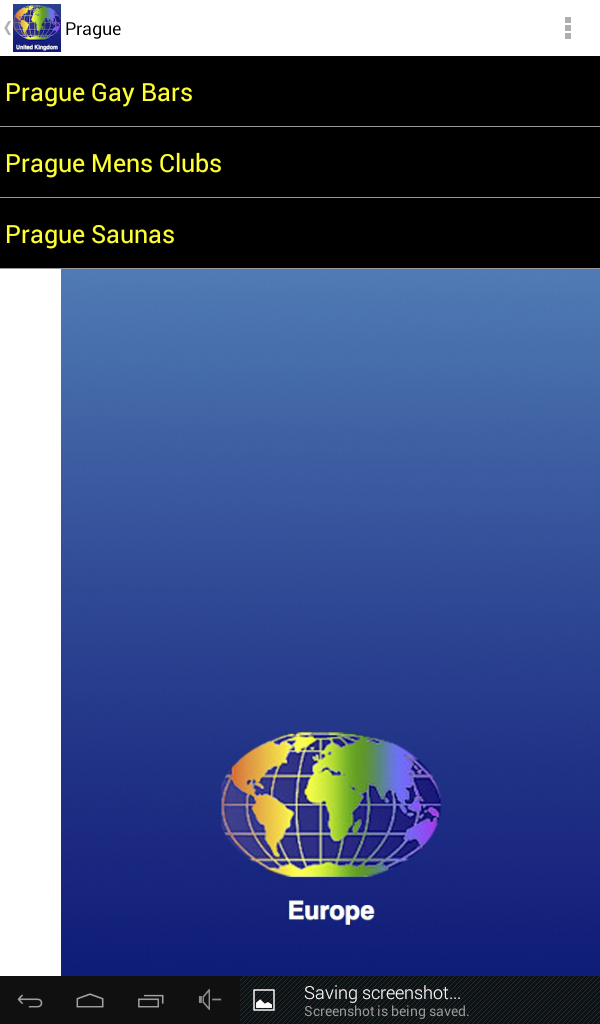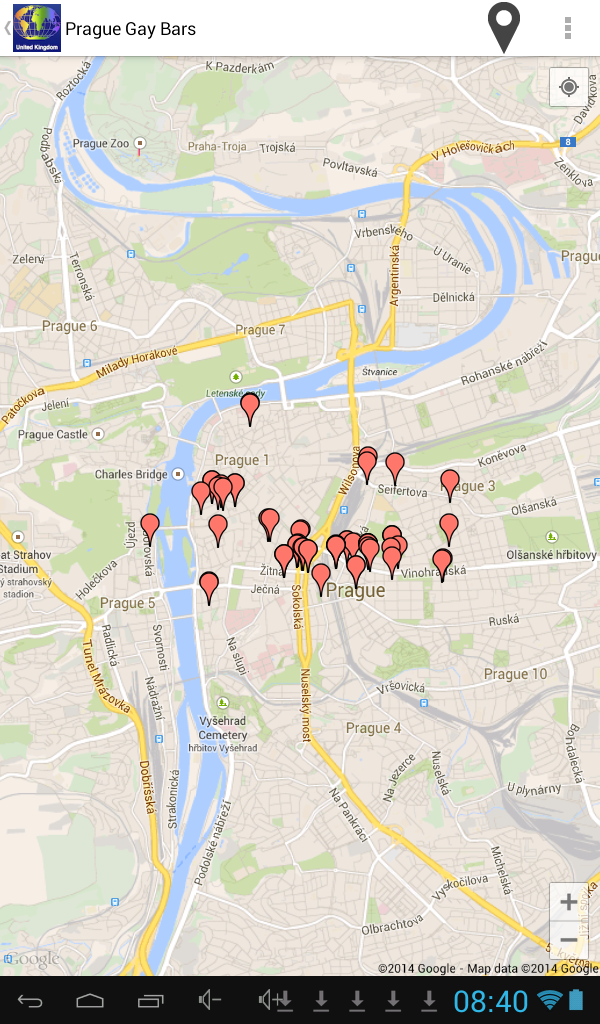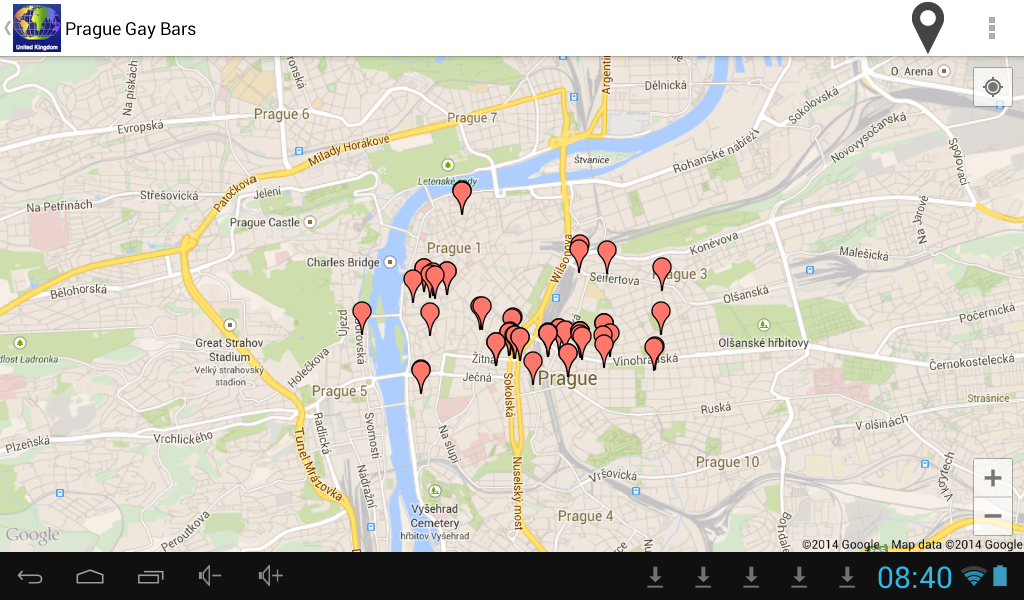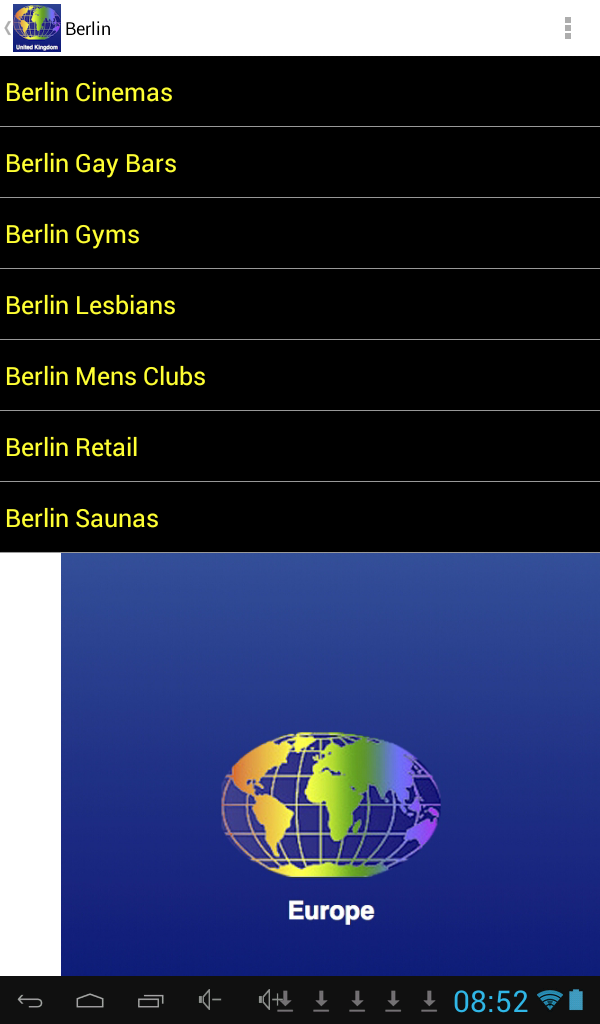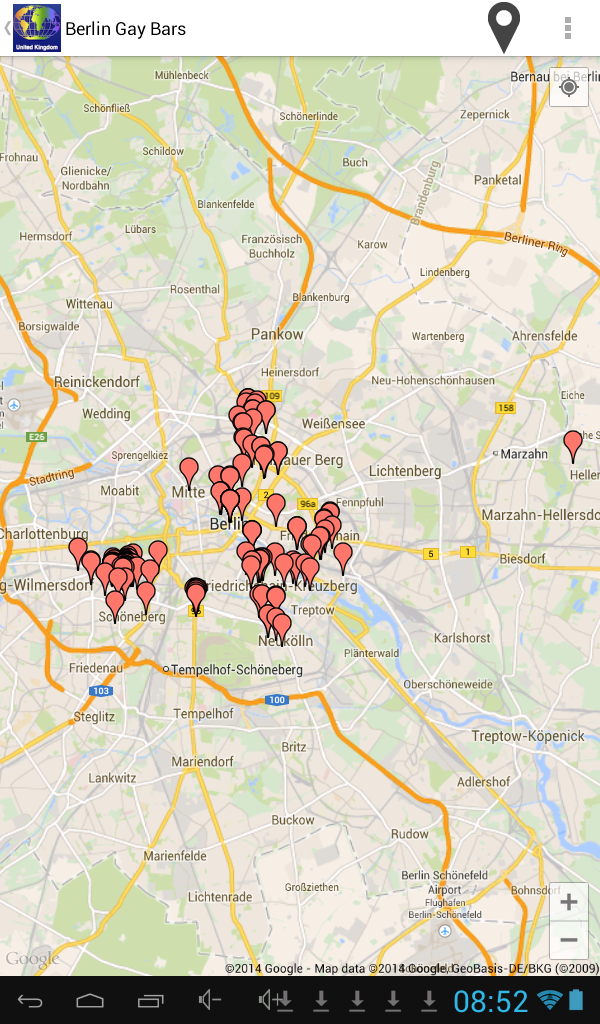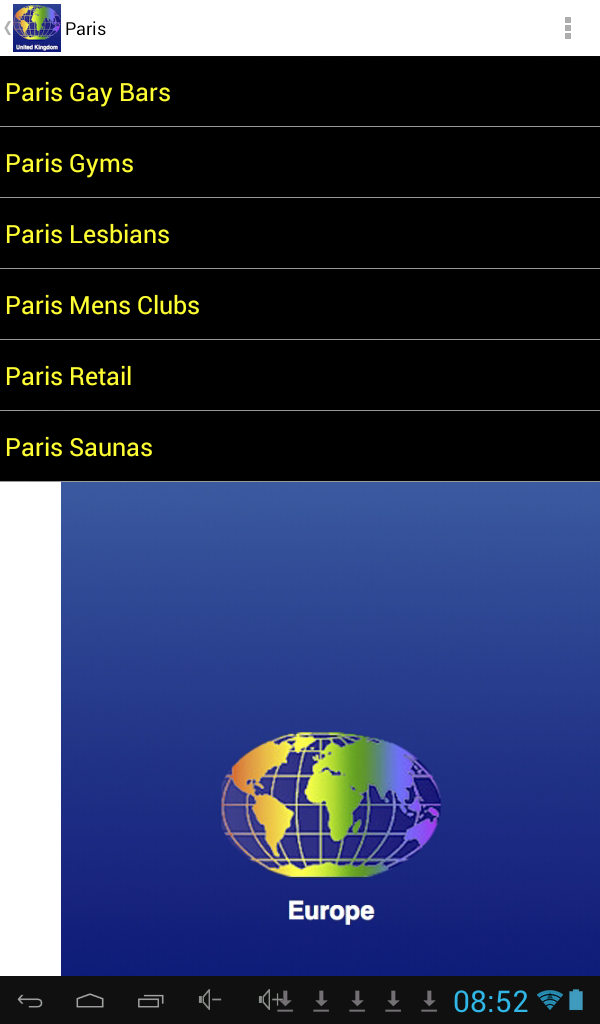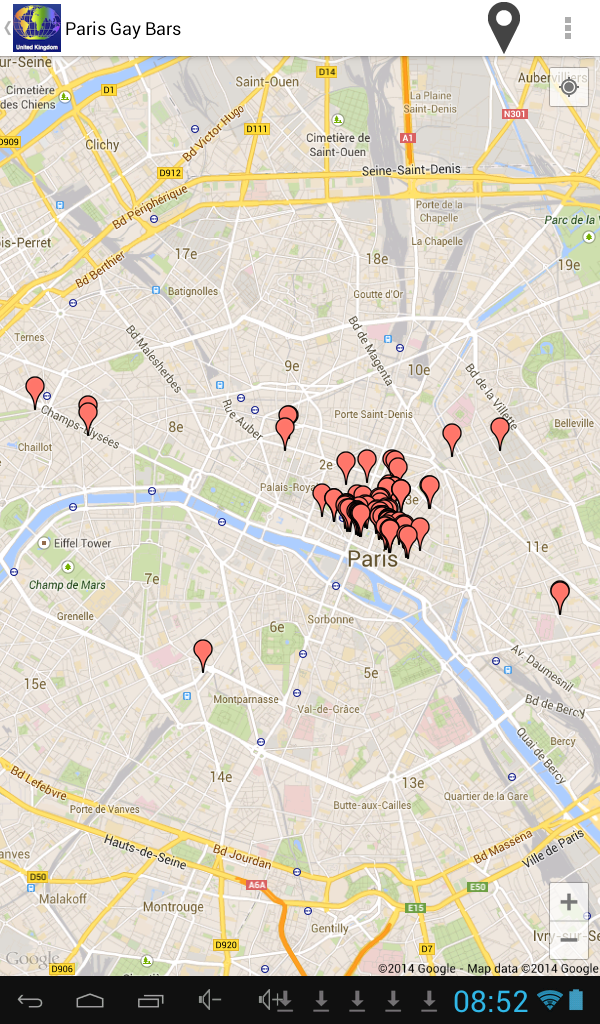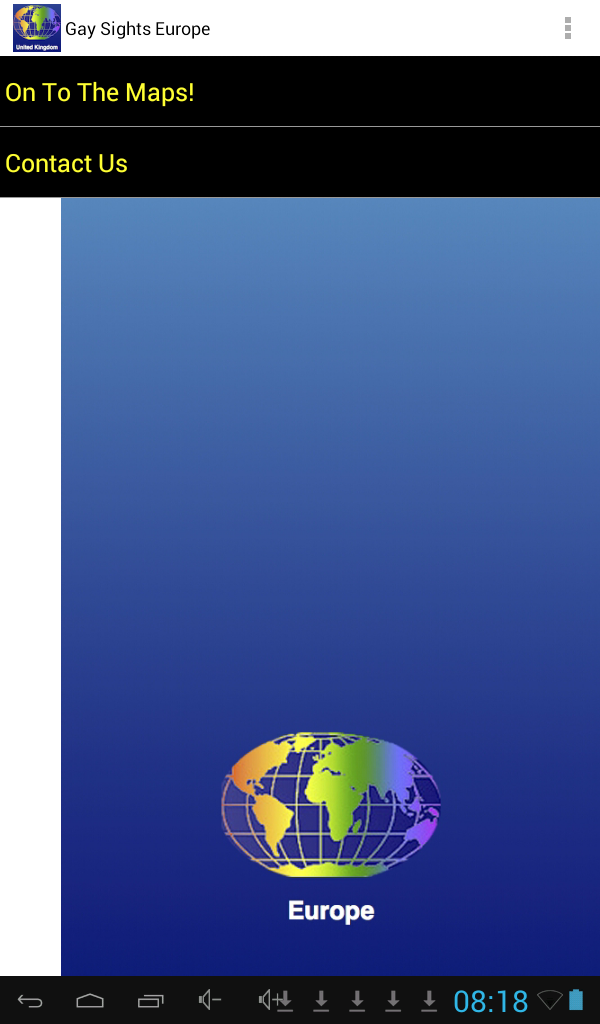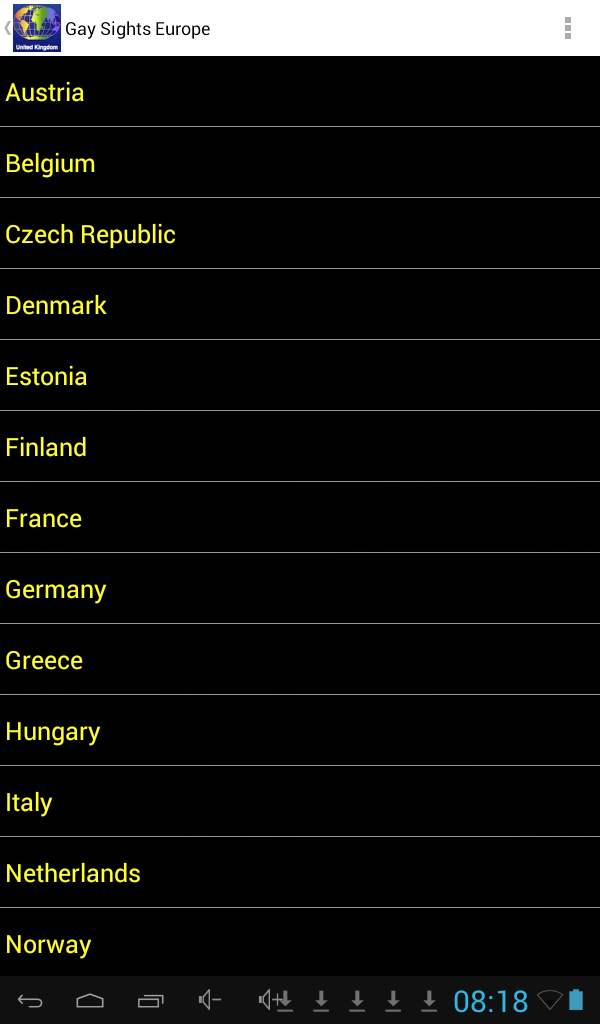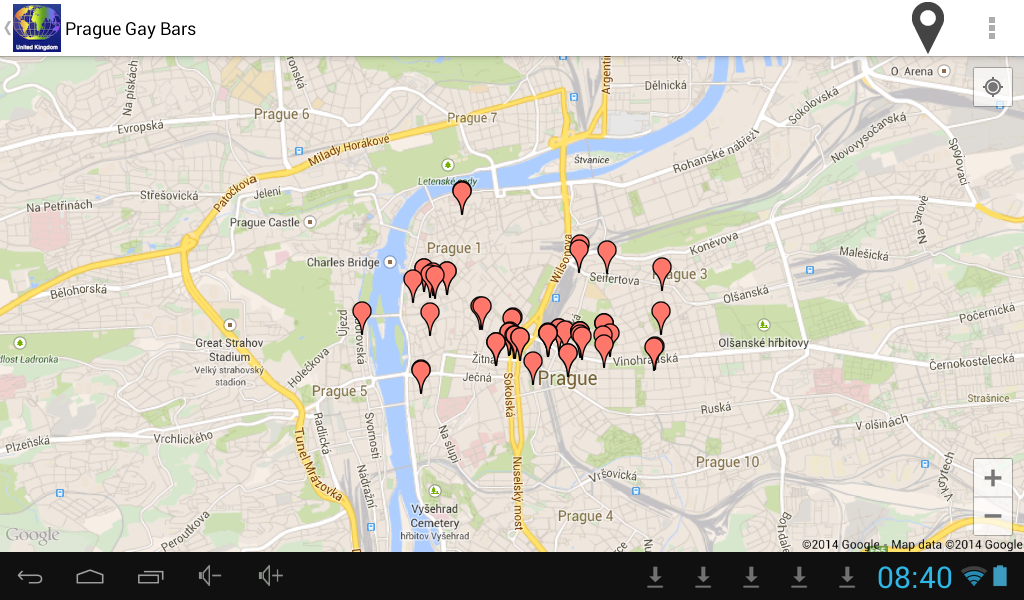 ---
When in a city with marker pins for Gay Sights locations, your current location will also appear, as a pulsing bubble! That will enable you to determine your relative position to the sight that you wish to visit. You can tap on a marker pin, and (depending on your Android 4.0 device), get walking or driving directions.
Use the Contact Us feature, to ask that new locations be added, and/or if something has changed with a location on the list!